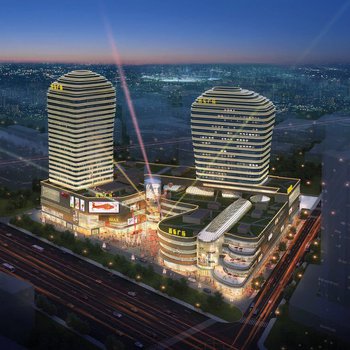 Wyndham Garden Wuxi Huishan is one of the newest hotels in Wuxi, having opened in 2018.
The hotel is only 8km from Wuxi Railway Station and 25km from Sunan Shuofang International Airport, giving guests a number of convenient transportation options. This hotel is located near many of Wuxi's attractions including 5D Starry Sky Vision Amusement Park, Wuxi Zoo,Taihu Lake Amusement Park and Huishan Ancient Town.
In their spare time, guests can explore the hotel's surroundings. A pickup service can be arranged for guests upon request. Airport pickup can be arranged by the hotel upon request. Guests of this Wuxi hotel can make use of the parking facilities.
Germaphobes can rest easy - the level of cleanliness is highly rated at this hotel. Perfect for those working on the move, this hotel caters to a large number of business guests. The Days Hotel Baile Wuxi is one of the top accommodation choices in Wuxi.